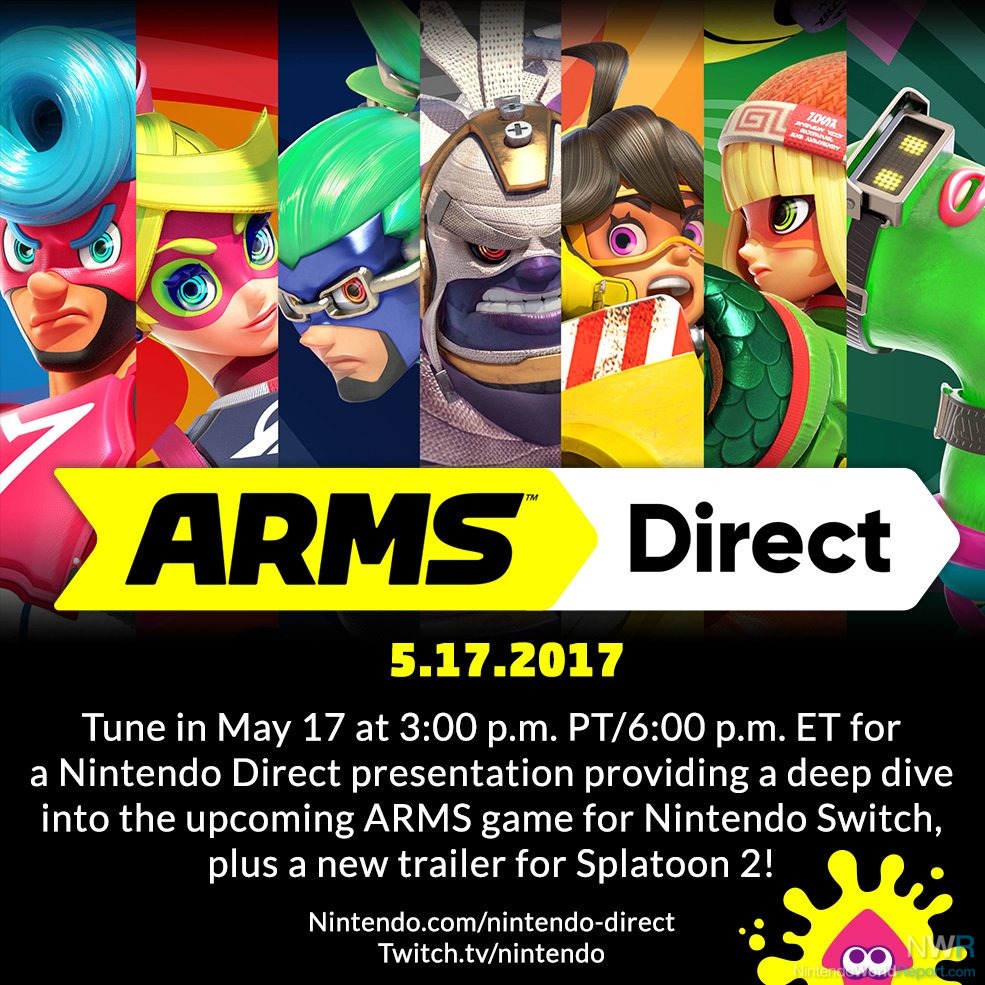 According to the official game page on Nintendo's website, ARMS players will use a combination of motion controls and button presses to attack and opponents and dodge oncoming attacks.
On the ARMS front, we were treated to a closer look at game's many modes.
At 3:00 PM PT/6:00 PM ET tomorrow, Arms will get its very own Nintendo Direct. A lot of what they showed off was just them elaborating on things we had known before - the mechanics of the game, the different fighters, the unique abilities of the equipable ARMS, and so on. What do you think about Nintendo's strategy for the rollout of ARMS?
The three new Arms fighters include Kid Cobra who is described as "a fan of selfie sticks and livestreaming, this hip fighter pounces on opponents with a charged-up dash". The direct revealed a couple new characters, along with some exciting new details.
Byte & Barq is a robotic duo that looks like a patrolman and his puppy companion, who works as a stage-roaming add and Super team-up partner. It will perhaps be the biggest release for the Nintendo Switch this year that is a brand new IP, which makes it a question mark regarding whether or not it will be any good. There are also mini-game style modes such as skillshot and 1 vs 100.
Last but not least, Nintendo revealed the almost a dozen ways you can play ARMS, whether with or against friends or against fiendish AI. The second tournament, the 2017 ARMS Open Invitational, takes place on 14th June and will feature Nintendo's upcoming ARMS fighting game for Nintendo Switch. In one of the previous trailers for "ARMS", a new character known as the Helix was introduced.
There are 6 game modes available from the menu: Grand Prix, Versus, Training, Party Match, Ranked Match, Friends, Local.